What Is the Trade-In Value of My Car?

You're ready to purchase a new car and want to trade in your current vehicle. You remember how much your car cost when you bought it near the Albany, Leesburg, and Tifton, Georgia, areas, but what is its trade-in value now? While you can investigate the value by yourself, using the BMW of Albany Value Your Trade tool gives you an accurate estimate you can apply to your next car purchase.
---
How Do I Find Out the Value of My Car?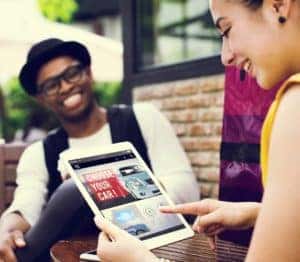 On our website, you can find the Value Your Trade tool through the drop-down menu on the Finance tab. It requests specific information about your car and asks you to enter it so that our dealership can make an assessment using Kelly Blue Book values and other important factors. Once we have all the information, a finance center representative will contact you about conducting a trade-in.
What Information Will I Need About My Car?
When you look at the online form, the tool requires the year, make, model, vehicle identification number (VIN), and mileage. You also need to include the vehicle's condition, which you can improve with a few tips that we will go over in another section. Submitting photos of both the exterior and the interior gives us solid information about its condition, so include those, too.
If your vehicle's model name does not appear on your car, you can pull out your owner's manual to check. This will provide the trim name or number as well. Make sure you detail what extra equipment your car contains, such as heated seats or other sophisticated amenities which could raise your vehicle's value.
What Should I Do to Prepare My Car For a Trade-In?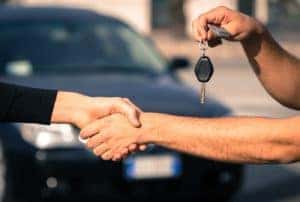 Starting on the day you drive your car off the lot, you should be following up with regular maintenance and making sure your car is up to speed. Not only does this extend the life of your car, but it will also make your vehicle a more viable option when you want to exchange it for a newer model or another car.
Here's how to prepare your car for the inevitable goodbye. Look for your title paperwork and service records to hand in to our dealership. Present a clean car for assessment. Once you do indeed trade in the vehicle, clear out your personal information and settings from the tech devices. If you owe any unpaid parking tickets, settle the debt before turning in the title.
Why Trading In Your Car Is a Good Idea
Unless you plan to donate your car to a charity or save it for your child to drive, trading in your car to our dealership benefits you. When you turn in your vehicle to us, it's a very convenient one-step process.
We supply the offer, the amount yielded for the trade-in gets applied to your new loan, and we handle the Department of Driver Services' incidental paperwork. We also take over the existing loan. That way you can enjoy your new car that much faster.
---
Find Out the Trade-In Value of Your Car
Drivers near Albany, Leesburg, and Tifton can find their current car's trade-in value by using our Value Your Trade tool. To learn more about trading in your car —and arrange a test drive of a new car—contact BMW of Albany.