Build Your BMW Your Way

You want a car that feels like you. You could scour the Internet—and every dealership—looking for the perfect make and model. Why not make it way easier on yourself and build your BMW your way?
All you'll have to do is go online to the BMW website and design your BMW from the outside in, and then pick it up at your local dealership. If you're in the Albany, Leesburg, and Tifton, Georgia, areas, that would be our dealership at BMW of Albany.
Pick Your Model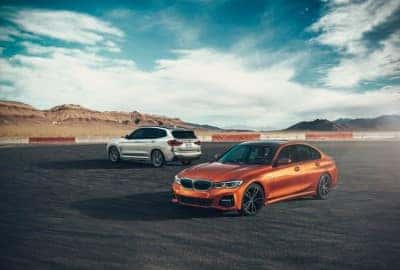 The first decision you'll need to make is what model you want. Do you want a slick sedan for morning commutes? Consider designing a 3 Series. This car's rain-sensing windshield and automatic headlamps will make those drizzly May mornings a breeze.
Or maybe you want a spacious SUV to support a growing family. Look into the X7, with seating for seven—with 48.6 cubic feet of cargo space, you'll have room for everything and everyone.
If you want a more environmentally-friendly option, look into the electric BMW i3. This is BMW's original electric vehicle, and you can outfit it with an optional range extender.
Select Your Exterior Features
Your next step is to choose a paint color that reflects you. Do you want to make a sparkling statement with a metallic pain that shimmers in the bright Georgian sun? Or do you like a more subtle, sophisticated look in a non-metallic matte color?
This is going to be the first thing people see when you drive up, so take your time and pick out the color that you feel best represents you.
You can also choose your wheels here. Most models will have two or three options for you to choose from in varying sizes, colors, and designs. Remember what you're going to be using your BMW for, because that will help you decide what kind of tires to apply.
Design Your Interior
Then, you'll move into the area where you'll be spending the most time—the interior. First, you'll choose your upholstery. Depending on your chosen make or model, you'll have options like SensaTec, Vernasca leather, and Merino leather, among others. You'll also have plenty of colors to choose from, so take some time to figure out which one fits you best.
Finally, you'll get to pick the accent trim. You'll have options like a one-tone, all-over black trim for your dash—or you can add fancy wood trims, such as ash grain, in assorted colors. Since you've already picked out your upholstery, there's no chance that the two won't match, so pick the one that feels the most like you.
Pick Up Your Personalized BMW from Us
The last step on your journey to your personalized BMW is to bring it home from your local BMW dealer. If you're in the Albany, Leesburg, and Tifton, GA, areas, this is our dealership at BMW of Albany. We'll get you set up with your next BMW as quickly as possible, so you can spend less time with us and more on the road!
---