BMW Performance Center Delivery Package Albany GA

Here at BMW of Albany, we love helping our customers get the VIP shopping experience they deserve. If you haven't had a chance to learn about our BMW Performance Center Delivery Package, now is the time! You can begin your journey right here at 901 E. Oglethorp Blvd. in Albany, GA!
What is the Performance Center Delivery Package? 
Purchasing a BMW is more than simply getting the keys to a new vehicle, it's becoming part of an automotive legacy. That's why we are thrilled to be participating in the BMW Performance Center Delivery with the factory and showroom in Greenville-Spartanburg, SC. With this unique opportunity, you'll get to choose your new BMW model, trim level, and financing option right here at our dealership. Then, you'll head out to the facility to meet your vehicle hot off the press and learn from the best with the Performance Center driving school.
From the Classroom to the Track
All you have to do is decide how you'll get to the Performance Center and BMW takes it from there, including a one-night stay in a premium area hotel with dinner and breakfast. In the morning, you'll wake up, grab a bite to eat, and enjoy a unique class taught by BMW experts. Then, you'll get to put the techniques into action on the test track. From BMW's Dynamic Stability Control to the ease of steering-wheel-mounted paddle shifters, you'll get to fully explore performance capabilities. There's more to explore with the stunning Zentrum Museum highlighting the past and present of the brand, as well as available factory tours.
Your New BMW Vehicle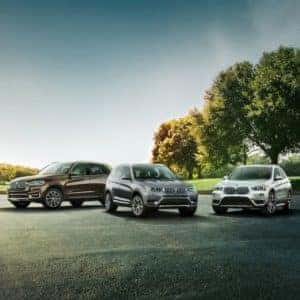 It's all leading up the grand reveal – the moment you get to meet your Ultimate Driving Machine®. Admire its detailed exterior and step inside for a full tour of its key features with your dedicated Product Specialist. Whether you choose to drive it home right away or arrange to have it sent here to BMW of Albany, you'll have memories to last a lifetime. We're also available to answer any questions you have about planning your trip and taking advantage of this package, so please give us a call or just stop by our dealership. All new BMW vehicles are eligible and you'll still be able to take advantage of the many finance options we have available.
Treat yourself to an unforgettable and educational experience with the BMW Performance Center Delivery Package near Albany, GA. There's never been a better time to contact BMW of Albany and learn more!