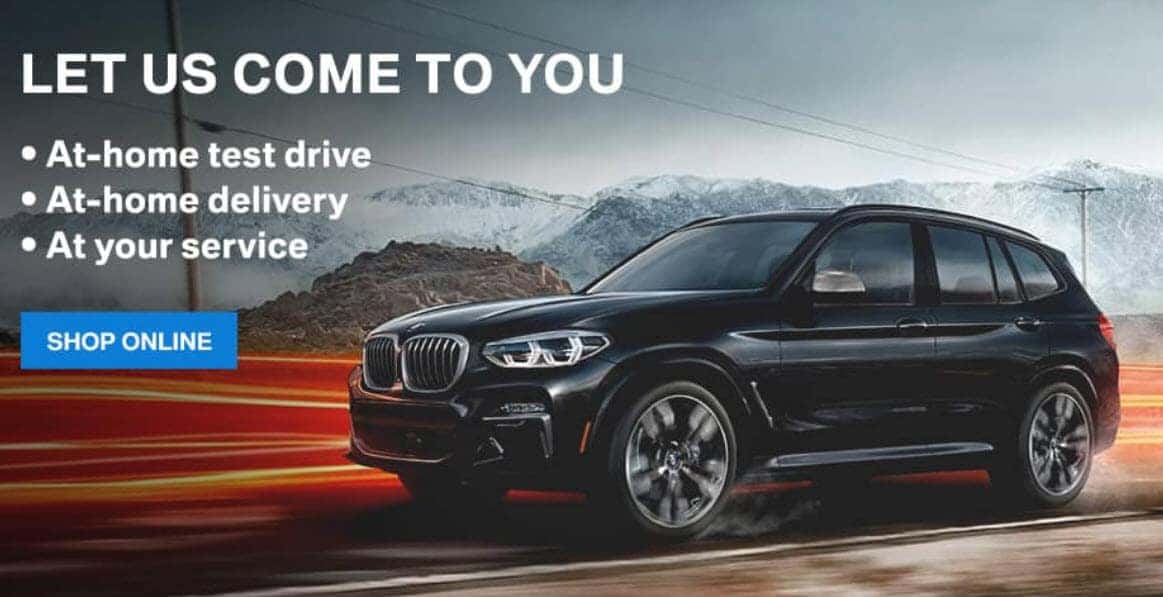 We understand that life happens and that you won't always be able to visit our dealership in person. However, that should never stop you from finding the BMW of your dreams. That's why our team at BMW of Albany will come to you!
At our dealership, we offer at-home test drives for those in the Albany, Leesburg, and Tifton, Georgia, areas. Curious to see how this process works? Keep reading to find out!
Safety Is Our Top Priority
With COVID-19 being on everyone's mind right now, the safety of our staff and customers is our top priority. For that reason, our team has already taken measures to properly clean and sanitize every inch of our dealership—our vehicles included—as to prevent the spread of the virus.
During your at-home test drive, our staff will exercise the following precautions:
Avoid shaking your hand.
Not touching our face.
Regularly washing our hands.
On top of this, we'll also completely sanitize our vehicles between test drives. This includes wiping down all interior and exterior surfaces. Taking these steps, we hope to prevent the spread of the virus all the while providing you with the ultimate driving experience.
Find the BMW for You
Before you can schedule your at-home test drive, you first need to figure out which vehicle is right for you. That's where our virtual showroom comes into play. Here, you can search for the BMW that's right for you based on body style, model, and more.
Those on the lookout for a spacious SUV should check out the BMW X5. This already spacious SUV will feel larger than life thanks to the standard Panoramic Moonroof. Prefer something a little more compact? Check out the BMW 7 Series. This sedan is full of technology features, like the BMW Intelligent Personal Assistant to help you find whatever it is you're looking for.
Let Us Come to You
Now that you have a better idea of the BMW you're looking for, let us come to you with the luxury model of your dreams! We'll deliver your vehicle right to your door at a time that's most convenient for you. Then, you'll have the chance to take it for a spin around town.
After test driving your BMW, are you absolutely head over heels in love? Great! We can get started on the financing process right at your home by filling out our secure online financing application. Do you want to try a different trim level or model entirely? Just let us know. We can come back at another time with whatever other BMW you'd like to try out.
Schedule Your At-Home Test Drive Today
Are you ready to cruise around Albany, Leesburg, and Tifton, GA, in the BMW of your dreams? Are you unable to make it to our dealership to check it out? Thanks to our at-home test drive service, we'll bring the car to you. That way, you'll get the full quality experience of taking the BMW for a spin—all without ever leaving your home.
To get started, simply give BMW of Albany a call or schedule your test drive online. Don't let anything get in the way of traveling in an iconic luxury vehicle. Schedule your at-home test drive today!