Sell Us Your Car near Tifton GA

---
When you've outgrown your vehicle, selling it is a great way to free up some extra space in your garage in less time than you could imagine. As your local dealership, we at BMW of Albany are here to help. We want you to
sell us your car
near Tifton, GA.
Read on to learn more!
---
​
Why Sell Us Your Car?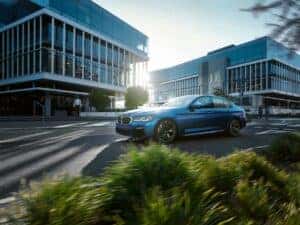 There are many benefits to selling us your car. One of the most popular benefits is selling us your car takes the guesswork out of the process.
Selling your car privately can be a lengthy process, since there's prep work that must be done, like creating an ad and fielding phone calls from interested buyers. You also need to set time aside to meet with prospective buyers, so they can test drive your car and decide if they want to continue with the sale.
Since there are so many variables, many sellers eagerly anticipate the conclusion of the selling process, since it could take anywhere from a few days up to several months to complete.
When you sell us your car, however, you know exactly how long the process will take. In many cases, we can buy your car in a few short hours.
Plus, our team will handle all the necessary paperwork and inspections for you. All you need to do is arrive at our dealership in your car and meet with one of our experts.
How To Sell Us Your Car near Tifton GA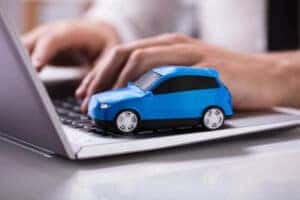 It's easy to sell us your car. In fact, we've simplified the process to three easy steps:
Value your trade: Provide us with some basic information about you and your vehicle.
Schedule an appointment: Speak with our team to find the most convenient time for an in-person inspection and finance appointment.
Accept the offer: Review the sale offer, accept it, and then let us handle the rest!
Your vehicle's value is determined by several factors, including its make, model, and mileage. Beyond that, the multi-point inspection our team performs plays a vital role in determining its value. Typically, vehicles that are up to date with their service and don't require repairs usually will present a higher value.
Finally, the local market also affects your vehicle's estimated value. Popular, in-demand vehicles are more likely to carry a higher value.
When selling us your car, it's important to bring the necessary paperwork to ensure the most streamlined appointment. This includes the vehicle's title and bill of sale. It's recommended, but not required, to also bring warranty information and service records.
Financing Tools To Help Sell Us Your Car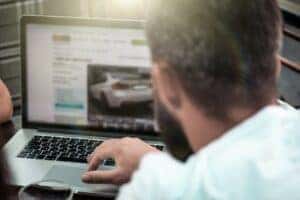 Do you want to learn your vehicle's estimated value before you visit our dealership? Our online Value Your Trade tool allows you to do just that. Simply provide us with basic information, such as the make, model, year, and mileage. From there, you can give us more specific information and provide us with photos to get a more accurate estimate.
Since your vehicle's value is determined by its condition and the local market, there are ways you can potentially boost your vehicle's value. Some of the quick ways you can do so include:
Scheduling service: Making sure your vehicle is up to date on routine services, like oil changes and wiper blade replacements, could help increase its value.
Cleaning & detailing your car: Scheduling a detailing appointment can help increase the curb appeal of your vehicle. After all, first impressions go a long way.
Resolving any outstanding recalls: Checking to see if there are any active recalls on your vehicle and resolving these may also help boost your vehicle's value.
Luckily for you, our dealership near Tifton, Georgia, is equipped with an on-site service center, where our certified technicians can provide quick and efficient maintenance and repairs.
---
Sell Us Your Car near Tifton GA Today
As you can see, selling us your car is a fast and easy process that allows you more time to visit local favorites, like Pit Stop BBQ & Grill or Hi Def Indoor Golf Center.
Are you ready to get started? Contact us at BMW of Albany to schedule an appointment today!
---