Executive Demo & Courtesy Vehicles Program
When you're looking to upgrade your Albany, Leesburg, and Tifton, GA, travels, buying a luxury BMW SAV® or sedan is exactly what you need.
Not only do these vehicles look good on the outside, they are equipped with tons of premium comfort, safety, and technology features on the inside. With your new BMW, you're surrounded by a world of luxury.
Did you know that you can drive a BMW model for less than imagined, thanks to the executive demo/courtesy vehicles program at BMW of Albany? Curious to learn more? Keep reading!
---
What Are Executive Demo/Courtesy Vehicles?
A BMW vehicle in our executive demo/courtesy vehicle inventory is like a hybrid of a new and used car. How is this possible? Let's take a closer look at what each type of vehicle is…
What Is an Executive Demo Vehicle?
An executive demo vehicle is one that has been driven by many people but has never gone far from our dealership. These are the BMW vehicles used during test drives or the ones that the staff uses to showcase its features to individuals.
The executive demo vehicles may also be used to get you to and from our dealership, thanks to our complimentary vehicle valet service.
What Is a Courtesy Vehicle?
You can purchase courtesy vehicles from us, too. As a way to help keep you on the road when your vehicle is in the shop, you can drive a courtesy car until your BMW model is ready.
When you purchase one of our courtesy automobiles, you're buying a BMW that has helped other people continue their day-to-day activities while their vehicle is being serviced.
---
Why Buy Through this Program?

Buying an executive demo/courtesy vehicle from our dealership offers many benefits. On top of purchasing a BMW model for less than imagined, these vehicles have the following benefits…
Low mileage: Nearly all of our executive demo/courtesy vehicles have been driven less than 5,000 miles.
Excellent performance: Having served an important role when used at our dealership, all of our executive demo/courtesy vehicles have undergone many inspections to ensure they're functioning in the best condition possible.
Exclusive savings: As mentioned, these vehicles are bought for less than you thought possible. Imagine driving a nearly new BMW for thousands less than what a new one costs—it's possible with these models.
To learn more about the benefits of driving these vehicles, speak to any of the BMW experts at our dealership.
---
Our BMW Demo Inventory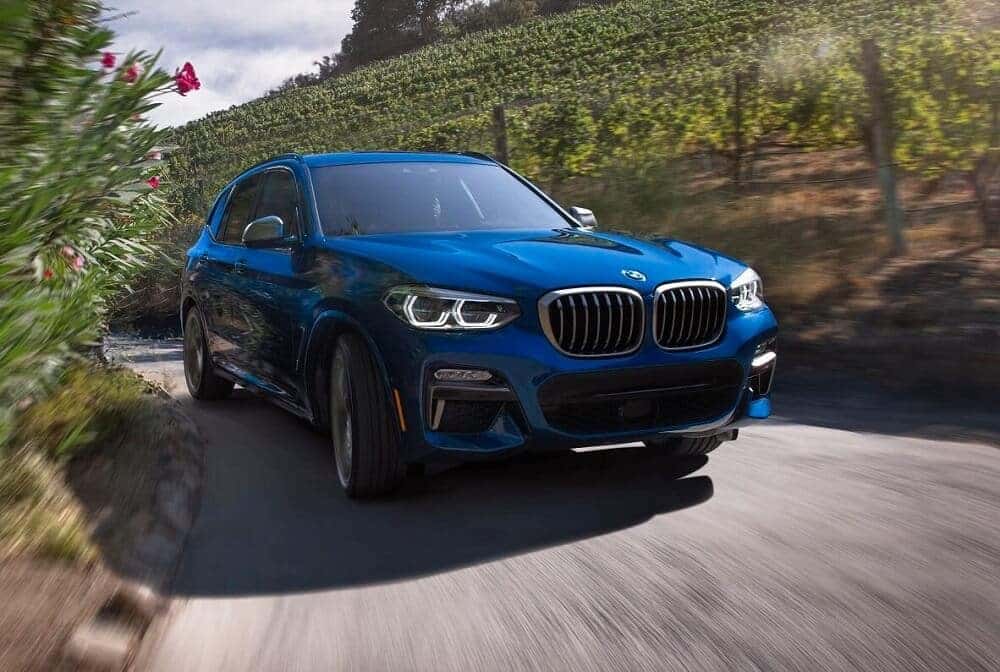 When looking for your next BMW executive demo/courtesy vehicle to purchase, head over to our virtual showroom. Here, you'll find a list of all the available vehicles in this program. Browse based on body style, mileage, features, and more.
After you find a model or two you like, click to learn more about its technical specs, along with its safety, technology, and comfort features.
Some vehicles you may find in our executive demo/courtesy vehicle inventory include:
BMW X5
BMW X3
BMW 3 Series
Our inventory changes as we update our fleet, so make sure to check back regularly to find the right model for you!
---
Find the Right Executive Demo or Courtesy Vehicle for You in Albany! 
Are you ready to hit the streets of Albany, Leesburg, and Tifton, Georgia, in your nearly new BMW vehicle? Are you ready to do it for less than imagined? Then, one of the vehicles in our BMW executive demo/courtesy vehicle program is just what you need.
Visit us at BMW of Albany today to find the right automobile for you!
---